Our experienced and compassionate therapists are dedicated to serving a diverse clientele. We aim to create a welcoming space that feels safe for all. As a team of white, cisgender individuals, this includes being mindful of our privilege, our biases, and how our clients might perceive us.
Chad Corbley, PhD
Psychologist and Owner
Pronouns: He, Him His, They, Them, Their
Originally from Illinois, I moved to Columbus, Ohio to attend The Ohio State university, where I completed my M.A. and Ph.D. in Counseling Psychology, graduating in 2008 (including a pre-doctoral internship In the Counseling Center at UNC-Charlotte). After my Post-Doctoral Fellowship in the Ohio University Counseling center, I returned to Columbus and began working in private practice, obtaining Ohio licensure as a psychologist in 2010. I work with individuals, groups, and couples, specializing in trauma and LGBTQ concerns. In addition to therapeutic practice, I have taught courses in psychology at OSU and Columbus State Community College, and I deliver quarterly trainings on working with male survivors of sexual abuse and assault to new SARNCO volunteers. Since 2014, I have volunteered as a facilitator for Men Healing and Taking Back Ourselves, organizations dedicated to working with survivors of sexual victimization through healing weekends and other events.
My work is grounded in humanistic and interpersonal theories, which emphasize non-judgmental exploration of the client's experiences, reactions, emotions, and relationships in a historical context. In my view, it is essential to take a holistic approach to therapy, focusing on the interconnectedness of one's mind, body, behavior, environment, and spirit. I am thus an eclectic clinician, weaving together cognitive, behavioral, and existential approaches with my humanistic/interpersonal base. Somatic work is central to my practice, starting with basic grounding and body-awareness and moving into mindfulness-based practices to help clients bravely identify, encounter, and process difficult, overwhelming emotions. I have also found "parts"-oriented conceptualizations extremely helpful in understanding the deep and often confusing complexities, ambiguities, and ambivalences inherent in human behavior.
As the owner of City Counseling, my goal is to foster a space that feels safe enough for people to take risks and grow. To me, this is what it means to have "brave space," and it's why "A Home for Growth" is in our name. This includes me and the other therapists; all of us must also do our work to grow if we hope to continue being of service to clients of all backgrounds.
Brian Ward, PsyD
Psychologist
Pronouns: He, Him, His
Prior to earning his Doctorate of Psychology (Psy.D.) at the Chicago School of Professional Psychology, Dr. Ward grew up amongst the dense cornfields of Northwest Ohio, learning to befriend the soul-stirring companionship of engaging & making music, later attending Capital University to further this companionship.
Brian was trained in an approach to therapy that clears space for each individual's unique experience of being alive, unveiling what truly matters to a person and how it matters, whatever it may be. That is, the aim is to deeply witness how one wishes to make meaning of their life, without rules or requirements, but rather with a companion of understanding & connection. Brian's approach to therapy believes that our suffering reveals how we feel about where we are in life, and where we want to go. He believes that listening to – or "standing still" with – our pain acts as a confessional to what matters most to us, sometimes in possibilities and hope & sometimes in loss and limitations. Brian affirms that we "hurt because we care," and emotional pain stems from a deep passion and yearn toward crafting a purposeful life. To him, therapy begins and grows with a deeply attuned presence with whomever he is seated, a relationship founded in safety, genuineness (from both parties), and validation-without-judgment. Within this, the aim is allow one to "reclaim authorship" of one's life.
While trained as a generalist, Brian's experiences and interests reside in death & loss, pet grief & mourning, life transitions and major decisions, terminal illnesses & aging, midlife crises, trauma, crisis of identity, HIV/AIDS, relationships & divorce, religious/spiritual crises, depression & anxiety, self-esteem & worth, working with LGB and trans folk, significant milestones such as retirement or empty-nesting, amongst others. He has worked as a psychotherapist in a private practice in Chicago's "Boystown," as well as the student counseling centers of the University of Maine & Ohio Wesleyan University.
While the practice of therapy inhabits its own piece of Brian's heart, so too do a number of other passions. Treasuring connection with animals, as a parent to several furry-children, Brian volunteers with dog care, rehabilitation, and animal rescues at the Licking County Humane Society. Brian delves the depths of Ohio's nature, hiking with his dogs on the weekends. He also continues to create music. Overall, Brian finds himself captivated by the invisible & mysterious: experience, meaning, connection, music, existence, uncertainty, and things that go bump in the night.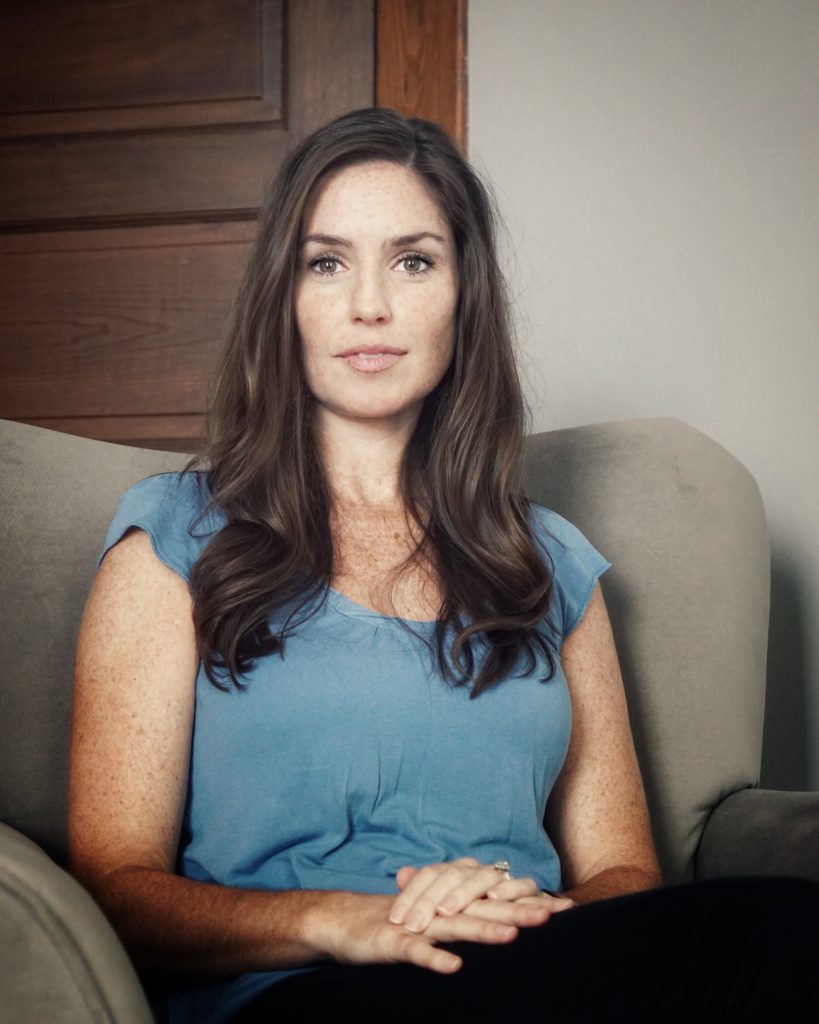 Abbe Straw, LISW-S, LICDC
Licensed Independent Social Worker
Pronouns: She, Her, Hers
Abbe completed her Masters Degree in Social Work at The Ohio State University in 2007. Abbe is a licensed independent social worker who has experience working in various social service settings and agencies, specifically in the area of mental health, and working with diverse client populations. Abbe worked in various clinical roles at The Buckeye Ranch for 10 years, beginning in 2007, including intensive family therapy clinician, outpatient and day treatment, and clinical supervisor. Abbe has extensive experience with child, adolescent and family therapy, and has provided therapeutic services to children and families for many years. Abbe also has experience facilitating Girls Empowerment therapy groups for adolescent females who have a history of trauma, specifically sexual abuse, and their parents/guardians, as well as a Social Skills group with children ages 8-12 years old. Abbe was an active member of The Buckeye Ranch's Trauma Informed Care Committee and served as the lead on the Staff Support Subcommittee, which strived to bring awareness and attention to the secondary traumatic stress that employees experienced and to understand the needs across the agency to find ways to increase support. Abbe also provided a trauma informed training to foster parents to increase their knowledge of the impact trauma has on a child's development.
Abbe began working in private practice part-time in 2011, shifted to full-time in 2017, and has been a part of City Counseling since 2018.  Abbe works with individuals – children, adolescents, adults, and couples. Abbe specializes in trauma and LGBTQ concerns. She has a trauma-informed approach and applies a strengths-based perspective in therapeutic work with clients. Abbe has experience working with clients struggling with a variety of issues including anxiety, depression, trauma, self-esteem issues, relationship issues, and behavioral concerns.  Abbe strives to offer and provide clients with a safe and supportive environment that stresses the importance of relationship in the process of healing, empowerment, and reaching client-centered goals and needs.  Abbe uses various approaches in therapy, including humanistic theories to hold space, offer guidance, and support clients in exploring and connecting with their true self and finding a felt sense of wholeness within themselves.  Abbe incorporates cognitive and behavioral approaches, Solution-Focused Therapy, and Mindfulness-Based Interventions as well. Abbe values "parts-work" informed by Internal Family Systems theory in her approach to help offer space for clients to relate and connect with the inner parts of themselves. Abbe truly believes that somatic work and body centered practices are an important aspect of the therapeutic process. Abbe strives to use grounding techniques, breathing practices, and body awareness in her approach with clients in therapy. Abbe is Certified in EMDR (Eye Movement Desensitization and Reprocessing) Therapy and is Level 2 trained in iRest Yoga Nidra meditation, which is a form of meditation practice that supports psychological, physical and spiritual healing.  Abbe is also a Certified Yoga Teacher, RYT-200.
Since 2019, Abbe has volunteered as a clinical facilitator for Taking Back Ourselves, an organization dedicated to working with survivors of sexual victimization through healing weekends and other events.
Abbe truly values the necessary importance of creating and holding a safe and supportive space to allow the opportunity to explore and find what is needed in healing, empowerment and connecting within oneself. Abbe strives to meet every person where they are, from a place of openness, and a with non-judgmental and compassionate presence.
Dorian Kondas, MA, PhD, EMDRIA-Certified
Psychologist
Pronouns: He, Him, His
Dorian obtained his master's degree in spiritual ("transpersonal") psychological counseling from a Buddhist-inspired university (Naropa), has trained in pastoral ministry, holds his Bachelor's in religious studies, and has bridged spiritually-informed clinical work with issues of queer (LGBTQIA) individuals and those living with PTSD or other trauma-based injuries.
Dorian takes a warm, gentle approach with everyone he works with trusting that a safety-first, culturally sensitive, and relationship-focused approach to therapy can heal the wounds of the past. Dorian is certified with EMDRIA to provide Eye Movement Desensitization Reprocessing (EMDR) for trauma-based distress as well as in Gestalt psychotherapy.
Over the past 15 years, in PhD training at Penn State, at the Veterans Administration, and in university counseling, Dorian has worked with several hundred people on many of the following concerns:
Depression and anxiety
Grief/loss and transitions
Relationship and family issues
PTSD / trauma, intimate partner violence
Multicultural, racial / ethnic concerns
Gay, lesbian, and bisexual issues
Transgender and other gender identities
Loneliness, social anxiety, alienation
Career counseling, job stress
Academic concerns, international students
Religious and cult abuse
Religious minorities (Muslim, Jewish, Hindu, neo-pagan, etc.)
Spiritual crisis/adverse meditation and prayer experiences
HIV/AIDS, chronic illness, chronic pain, disability, aging, and dying
In 2015 Dorian was selected by the Yale School of Medicine to train in the clinical concerns of LGBT military Veterans. He has published both in issues of counseling gay male survivors of domestic violence and of aging transgender individuals. Dorian has devoted 7 months to silent spiritual retreats in both Western and non-Western religious traditions. He has participated in non-mainstream religious communities including assisting in two Sun Dances of the Lakota Nation in South Dakota. Dorian happily invites you in sharing whatever work of whole-i-ness you may be embarking on at this time in your life whether you identify with any form of spirituality or not.
Methods of therapy Dorian often uses include relational-cultural, Gestalt / existential, internal family systems, trauma-informed, Jungian, mindfulness-based, feminist, and cognitive-behavioral.
Ryan Rose, PsyD
Psychologist
Pronouns: He, Him, His, They, Them, Their
Therapy Provided: Individual Therapy, Couples Therapy, Group Therapy
Therapy Populations Seen: Individual Adults (18+), Couples & Groups
Population Specialties: LGBTQIAAPP2+ Individuals, Trans* & Non-Binary Individuals,  Differently-Abled Individuals (individuals with acquired or congenital disabilities), Individuals diagnosed being on the Autism Spectrum (ASD)/Asperger's, Individuals with Attention Deficit / Hyperactivity Disorder (ADHD), Consensual Non-Monogamy (CNM)/Polyamorous Identity & CNM/Poly Relationships/Couples/Networks
Areas of Specialty: LGBTQIAAPP2+ Affirming Therapy (individual, couples, group), Trans* Affirming Therapy (evaluations/letter writing for trans* affirming surgery; individuals, couples, group), Differently-Abled (Disability) Affirming Therapy (individual, couples group), Consensual Non-Monogamous(CNM) /Polyamorous Affirming Therapy (individual, couples, group), Kink/BDSM/Fetish Affirming Therapy/Exploration, LGBTQIAAPP2+ Spiritual/Religious Trauma/Healing/Exploration
Career:
My journey in psychology started in 2009 with my Bachelor of Arts Undergraduate Education in Psychology from The Ohio State University where I found myself and my passion for psychology and therapy.  After completion of my undergraduate work in 2013, I then pursued my Doctor of Psychology (Psy.D.) at Wright State University, School of Professional Psychology where I specifically sought out diverse experiences/training within the program focused on expanding my understanding of diversity, multiculturalism, and equity/power.  In particular, I made it a focus of my career to work specifically with individuals from diverse backgrounds with minority and underserved/less privileged identities; specifically focusing on work with the LGBTQIAAPP2+ and differently-abled/disabled communities.  After completing my internship required for my doctorate at the University of Wisconsin – Madison in 2018, I then completed my postdoctoral education at The Ohio State University in 2018-19.  During my internship and postdoctoral experiences, I was able to further expand my experiences and knowledge around working with individuals from diverse backgrounds with multiple salient minority identities and focusing work with clients on the intersectionality of these identities.   During my postdoctoral education, I found City Counseling and loved their mission and dedication to diverse and minority populations, in particular the LGBTQIAAPP2+ community.  I have been at City Counseling since Spring 2019 where I engage in individual, couples and group work and identify as a generalist/integrative therapist in the practice.
More about Myself/Therapeutic Style:
Hi! I'm Dr. Rose, but please call me Ryan.
I currently identify as a gay, temporarily able-bodied, cisgender male.  As a generalist/integrative practitioner, I utilize my experience and training in multiple areas of psychological theory to tailor approaches and interventions that will 'best fit' your therapeutic needs.  I find that facilitating a collaborative and integrative therapeutic approach allows the flexibility for therapy to reach and meet you 'where you are' in your own healing and therapeutic journey.  Specifically, I will focus on collaborating with you to find your own specific 'therapeutic voice' to foster interpersonal independence, build self-esteem and create an environment to allow for your own self-concept to grow and develop.  As a clinician, I integrate Rogerian, Interpersonal, Family Systems, Psychodynamic, Existential/Humanistic and Multicultural approaches in my therapy.  If you have further questions about my career, experiences, therapeutic style or other questions, please do not hesitate to reach out!
Mitch Mundy, MA, LPCC
Licensed Professional Clinical Counselor
Pronouns: He, Him, His
Thank you for taking time to visit my profile. Being on this page is reflective of your desire to take care of yourself. That's something I can greatly appreciate and see it as an honor to be considered in that aspect of your journey. Therapy is such a gift to give yourself, I'm so glad that you are here.
I approach therapy with the goal to enhance all dimensions of wellness, while helping clients address specific needs to enhance growth. I work with clients experiencing all that life has to offer, including but not limited to some of these general areas: anxiety, depression, relationship issues, grief, difficult change, shame, anger and addiction. My primary concern is providing a safe and collaborative space for clients to express themselves and grow. My wellness approach is rooted in cognitive behavioral theory and I utilize a wide range of therapeutic techniques to meet all clients' unique needs. Some of those techniques come from modalities such as Narrative Therapy, Internal Family Systems, and Exposure and Response Prevention Therapy.
In general, and simply put, I aim to help clients do two things. My first intention is to help them understand themselves and the world around them better. I find that when we meet ourselves with deep understanding, that we often come to an equally deep appreciation for who we are. The second intention is to help clients make change if change is desired. Change can be difficult, and my hope is to walk with you on that path if you choose it. If you're looking for a straightforward approach to the complexities of life, then I may be the right clinician to suit your needs.
Thank you for taking time to learn more about me, and I hope we get the opportunity to talk soon!
"Ships are safe in the harbor, but that's not what they were built for."
Autumn Crawford, MA, LPCC
Licensed Professional Clinical Counselor
Pronouns: She, Her, hers
Autumn is a Licensed Professional Clinical Counselor whose priorities in therapy are placed firmly on the needs and goals of her clients, delivered through collaboration, transparency and connection. She believes in the healing power of people, meaningful change and personal growth, and her goal is to help provide that pathway for clients. Autumn's therapeutic style is integrated with a client-centered, strengths-based, and empathetically-attuned approach and is offered through evidenced-based practices. Each client relationship is grounded with a rich, therapeutic alliance which allows for the individual or family to identify and resolve issues, repair and build lasting and meaningful connections, and overcome emotional burdens. She works to empower her clients' intrinsic ability to use their resilience and insight to live more peaceful and balanced lives.
Autumn has clinical experience in working with kids, teens, and families struggling with mood disorders, anxiety/stress, difficult life transitions, spirituality, grief, trauma, self-harm, suicidal ideation, sexuality, ADHD, and other behavioral issues. She has worked closely with the LGBTQIA+ population and other marginalized communities. She is extremely passionate in working with diverse communities that come from a variety of social, cultural, and generational backgrounds. Her clients appreciate her knowledge with the use of humor, empathy, and a genuine approach to therapy.
Autumn earned her Master of Arts in Clinical Counseling from Heidelberg University in 2021. Autumn has worked in a variety of settings including college counseling, in-patient care, community mental health, and non profit. Outside of the office, Autumn enjoys spending time with her partner, 2 dogs, and 2 cats and loves all things Halloween related.
Jason Duffield, MA, LPCC
Licensed Professional Clinical Counselor
Pronouns: He, him, his
Welcome! I strive to foster a comfortable space for clients to express themselves freely, without judgement, and to grow as individuals, couples, or families. I aim to help facilitate clients in self actualizing their potential, achieving holistic wellness, and assisting them in their journey of self-discovery and mental well being. Utilizing a humanist and existential lens, I have experience counseling from a variety of social, cultural, and generational backgrounds.
I have had the pleasure of working with both children and adults at all stages of life for the past 3+ years in both an academic and clinical/hospital setting. I graduated from Capital University with a M.A. in Clinical Counseling in 2021 after a career in secondary education.
My clinical experiences and proclivities includes anxiety/stress, depression, obsessive compulsion, trauma and PTSD, grief, personality disorders, self-identity, the LGBTQIAAPP2+ community, the trans community, sexual concerns, disassociation, self-esteem, spirituality, ADHD, childhood behavior, couples, families, and multicultural concerns.
If you are seeking diagnosis, treatment, and a peaceful, non-bias space of compassion and understanding, I encourage you to reach out to our practice and would be honored to journey along with you.